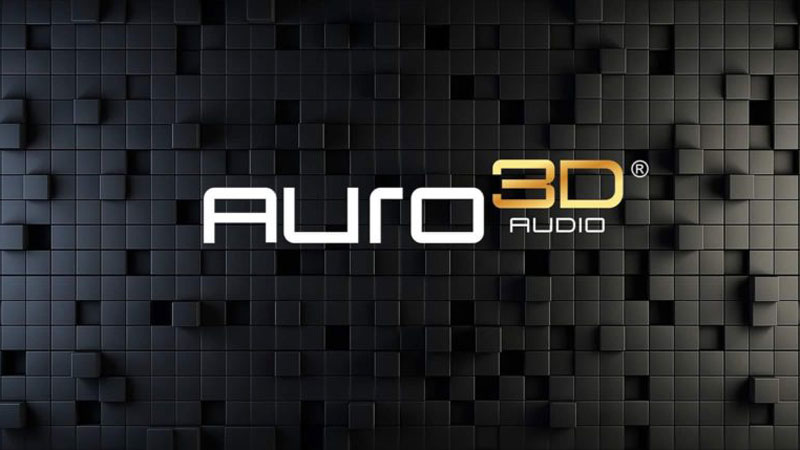 Jos Boerland Interview, AURO-3D Immersive Sound!
Recently, Jos Boerland, Owner and founder of Aliud Records, was invited by the team at AURO-3D to to sit down and discuss the label's activities in light of our 15th anniversary and the introduction of AURO-3D into the label's catalog. Jos also speaks in some detail about the the World Premiere recording of the orchestral version of Simeon ten Holt's Canto Ostinato. Here's a snippet of the interview below:
"Jos Boerland owner of Aliud Records, a classical record label founded in 2005 sat down with us to discuss celebrating 15 years of his label with the World Premiere recording of Canto Ostinato, three unique orchestral recordings from the Dutch composer Simeon ten Holt performed by the Dutch Noord Nederlands Orkest. Jos, is a born musician, having studied percussion at the Conservatory of Groningen, The Netherlands. At just 17 he started his own recording studio, then going on to work in mastering before becoming involved in the publishing side of the industry, as well as having recorded and produced over 2500 albums himself.
"Enjoying music is more then just listening to it. Music enchants you, it is inspiring and is a way to communicate emotions as no other sense can. Lets take the chance to experience this in the best way possible, AURO-3D."
1) How did you come to start Aliud Records and what was the mission behind the label?
2005 was the year I changed things in my life and reignited the label "Aliud Records" which I used to have before working with The Haske Publications. With all the experience I had in classical, Jazz and Brass music the label became quickly well known and I am happy to say we have been going now for 15 years!
Aliud Records is mainly a classical label in High Resolution Audio, innovating in sound quality, recording techniques, music styles and compositions and innovative ways to bring music to the consumer in the best way possible to give the consumer the excitement of "experiencing" music. So when I heard at the first "Classical Next" in Munich about 2-2-2+ listening possibilities and later on in 2008 experienced at the Galaxy studios about 3D Audio I knew this had to be the next generation in experiencing music! French Oboe Sonatas (2008) was the first album I recorded in 3D Audio, nowadays called "Immersive Sound", and since then I recorded all albums for Aliud Records this way. Now more than 100 albums to date.
When I started recording in Immersive Sound in 2008 I decided to make them available in Immersive Sound and to re-release them in AURO-3D. I don't think consumers nowadays want only the physical product. Downloads and streaming are increasingly popular and useful at home and I think it will be the way to get your music easily and comfortably the moment you want it. As listeners are choosing the music they want to listen to in new ways from what we are used to it gives artists new possibilities; more freedom in programming, more variety in the listening experience. An opportunity for young composers to experiment, communicating more directly and composing with the listener in mind. This makes it possible to create a much more interactive and creative experience for the listener and the composition, the musical idea itself. Composing music will not be the same again. I am very much looking forward to experiencing the AURO-3D streaming technology which will bring this experience to home over IP in the same audio quality as we are used to hear from a Blu-ray or Pure Audio Blu-ray disc.
2) Tell us about your new album – Canto Ostinato –recently released in AURO-3D
As I do many recordings for the "Noord Nederlands Orkest" I recorded 3 pieces by the Dutch contemporary classical composer Simeon ten Holt. One of his best known pieces called Canto Ostinato has been orchestrated by Anthony Fiumara for the Dutch orchestra the Residentie Orchestra in The Hague and for the first time recorded by the Noord Nederlands Orkest! Three very special pieces as a world premiere recording in a live setting and now available to experience as if you are in the concert hall itself! Innovative music recorded in a special way and now available in AURO-3D. How much innovation in music do you need. Listening to this music in AURO-3D is an innovation itself! Have a listen to "Une Musique Blanche for orchestra", with several orchestras all around in the concert hall on several height levels will give you the ultimate experience of being part of the thoughts of the composer.
3) When did you decide to release this album in AURO-3D?
As the first recordings of this album were already made in 2014 I had no idea in releasing in Immersive sound in any way because there was simply no market for it and even in 2016 when I recorded "Une Musique Blanche for orchestra" in 3D Audio the idea was still to make an SACD. Finally recording the Canto Ostinato in 2017 I was sure this had to be different. So finally in 2020 I decided to bring the album with music by Simeon ten Holt in Immersive Sound based on the AURO-3D platform which I already knew since 2008! To me the best sounding and most easy to use platform available, AURO-3D.
4) Have you already released any other albums in AURO-3D? Any upcoming AURO-3D releases planned that you can tell us about?
There are many plans for next year and after to make new albums. Next year there will be a third album by the young Colori Ensemble in conjunction with the Frisian Music Archive, A Bach album on marimba played by the very talented young musician Arjan Jongsma, a vocal album by the Trigon Ensemble, Margot Kalse, a clarinet album by Eddy Vanoosthuyse, Joris Van den Hauwe will come with a very special album on Oboe and the Brussels Philharmonic, an album with Isobel Daws winner of the SwissTbone competition for young trombone players and many more.
5) Where can people buy all your albums?
Our albums are of course available in your local record store or at many e-commerce sites such as amazon etc. download and streaming platforms and of course on our own web-shop.
6) Do you want to share anything else with our readers?
Enjoying music is more then just listening to it. Music enchants you, it is inspiring and is a way to communicate emotions as no other sense can. Lets take the chance to experience this in the best way possible, AURO-3D.
Read the full article on the AURO-3D blog here: