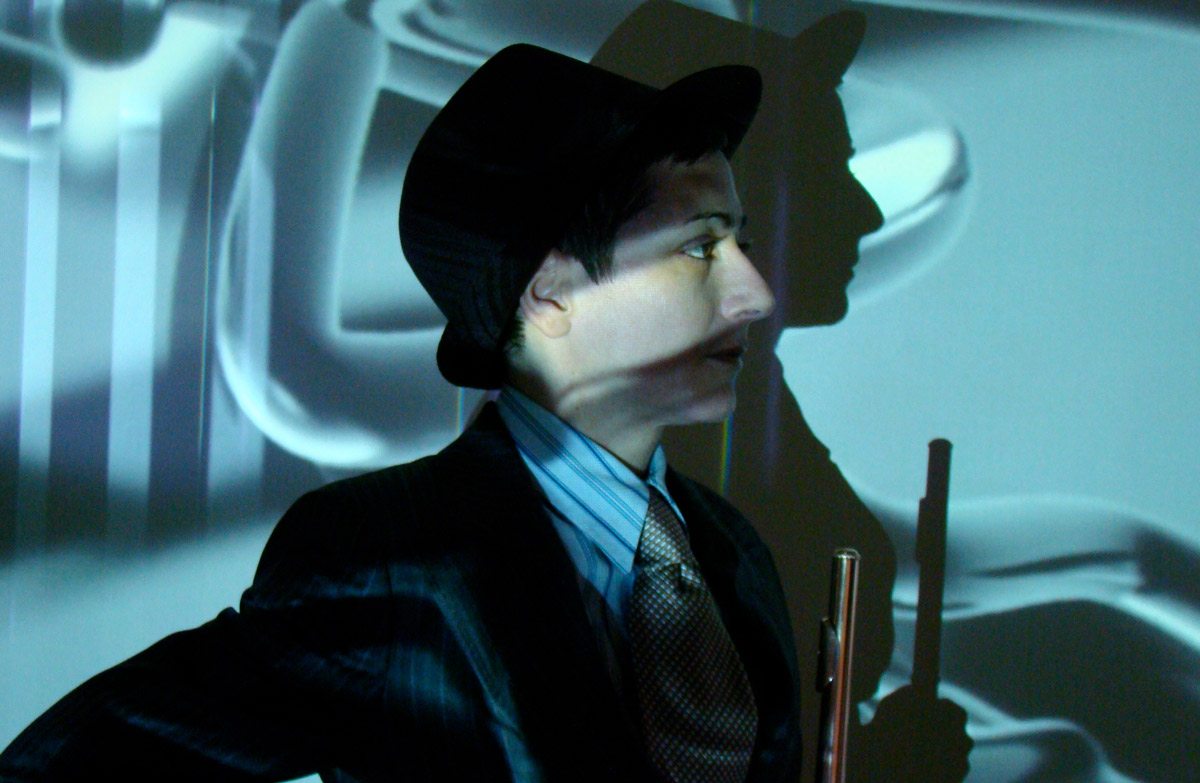 Yael Acher "KAT" Modiano
Yael Acher "KAT" Modiano is an award-winning flutist, composer, and educator. She received her BA in Classical Flute Performing Arts from the Rubin Academy in Jerusalem, where she also studied Jazz and Electronic Music Composition. She lived in Copenhagen and relocated to New York City in 2005 as Fulbright scholar, studying Composition at NYU, and MA in Music for Social Change, from Empire State College, NYC.
Yael currently lives in Copenhagen where she is active as a performer, composer in both the classical and jazz worlds. Yael's performances and commissions span over Europe, Israel, Japan, USA and Canada. As a flutist & electro-acoustic composer, she works with different music genres: jazz, classical, contemporary, improvisation, electro/acoustic music for Silent films and choreography, free jazz, and tango. She leads "KAT" Modiano Group, and collaborates as soloist with ensembles, choirs, chorographers, visual artists, DJs, MC, poets and spoken word Artists.
Yael's CD's feature her original contemporary and jazz music, as well as classical pieces. Her releases include titles: Redcar, MODIANO, La Belle Ombre, "KAT"&"MOON" in Manna-hata, and 'Humanity is like an ocean' – Flute Soundscapes. Her current release "Nomad Imagination was released on Aliud Records in December 2022.
More information on Yeal can be found at: www.modianomusic.net