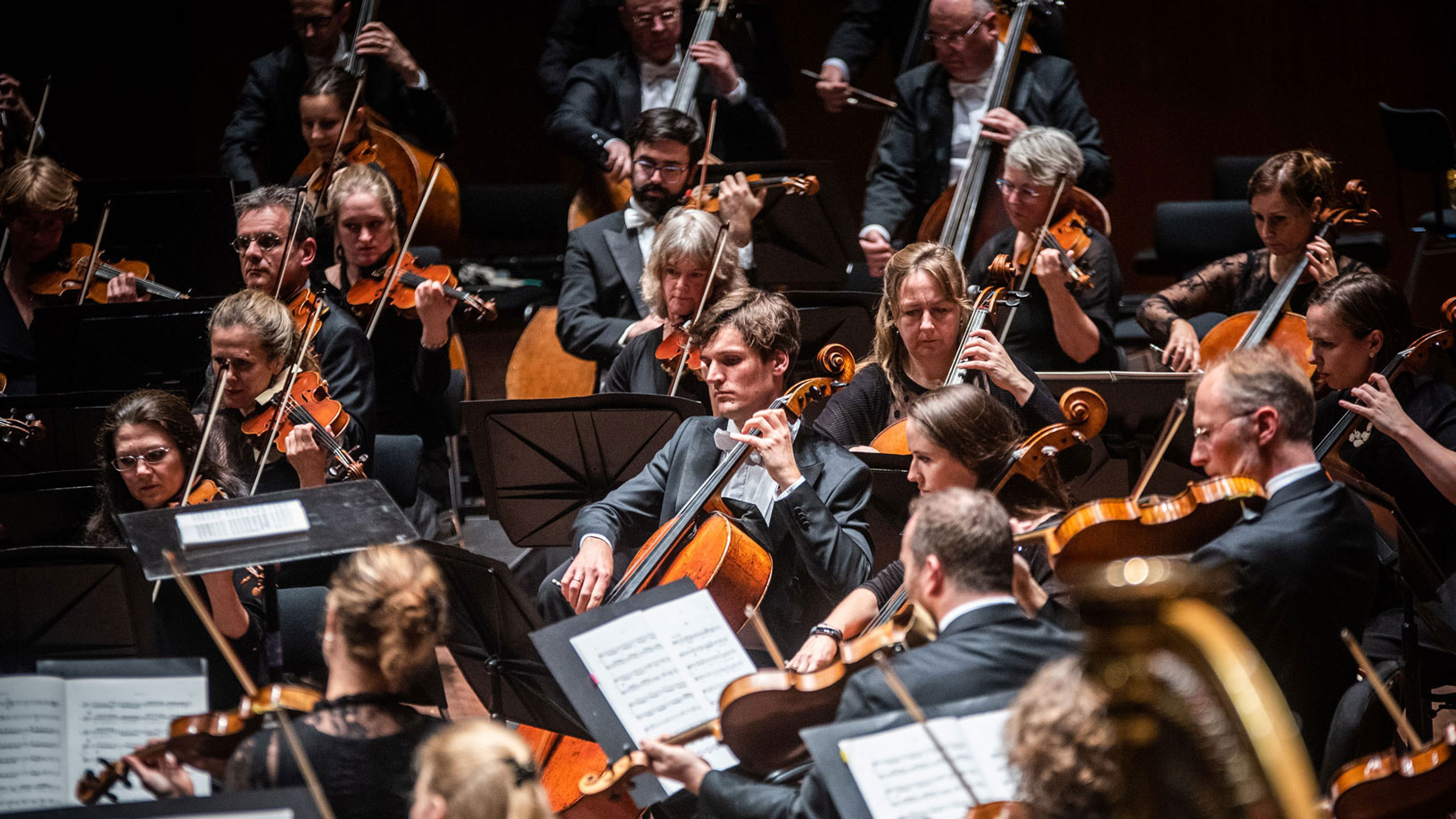 Noord Nederlands Orkest
The North Netherlands Symphony Orchestra (NNO) is a leading, forward-thinking symphony orchestra based in Groningen. The orchestra performs at the highest level both exciting new programs, as well as traditional symphonic repertoire. We believe that nothing surpasses a live classical music concert, with the contact that is made between the orchestra and its audience.
The NNO was founded in 1862, making it the oldest professional symphonic orchestra in The Netherlands. The NNO offers vibrant symphonic music to the three Northern provinces, with roughly 120 concerts per season in concert halls, the open air, during festivals and at schools. In addition, the orchestra regularly performs at theatres elsewhere in the country, including The Concertgebouw in Amsterdam, TivoliVredenburg in Utrecht and theatre De Doelen in Rotterdam.
The orchestra enjoys introducing newcomers to symphonic music, with the educational program Pieter Roelf Youth concerts, free lunch concerts as well as free outdoor concerts. The NNO can also be heard on the radio frequently. A close collaboration with various institutes ensures cross-pollination of the arts. The NNO works with the Prins Claus academy of music as well as music academies in Amsterdam and The Hague.
Antony Hermus is at present the Principal Guest Conductor. Michel Tabachnik is fulfilling the position of Conductor Emeritus.
The NNO has been privileged to work with leading conductors such as David Porcelijn, Viktor Liberman, Jean Fournet, Han-Na Chang, Stefan Vladar, Alexander Verdernikov and Susanna Mälkki, and international soloists including Diana Damrau, Piotr Beczala, Eva-Maria Westbroek, Vadim Repin, Louis Lortie, Shlomo Mintz and Alexander Gravylyuk.
The NNO regularly features contemporary composers: Terry Riley, Arvo Pärt, Philip Glass, Laurie Anderson and Steve Vai have all performed their music in Groningen.